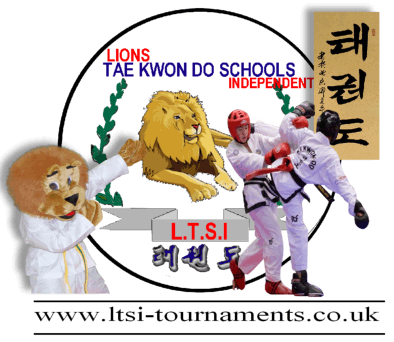 Mission statement:
Our mission is simple – to provide tournaments for schools interested in working with other T.K.D. schools, where you and your members will not have to travel miles away to enter good quality tournaments (most charge way over the odds, but deliver poor service and poor awards).
The only condition we have for schools looking to take part in L.T.S.I. tournaments is that officials MUST be supplied for the day. Those officials taking part will get lunch and drinks during the day.
L.T.S.I. Tournaments Contact US
Only 425 allowed to enter - register NOW to guarantee entry
Online Entry System NOW LIVE
​Fully matted event (6 rings, 7 by 7 metre), ensuring your safety always
Best bespoke awards by far every time
Fully insured events
First aiders on site
Public canteen on location
Free meal for all officials
600 plus spectator seats provided (bleachers).